Charles R. Drew Blood Drive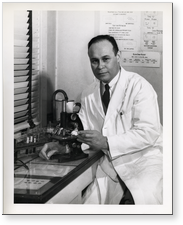 Gamma-Rho Ques Annual Bro. Dr. Charles R. Drew Blood Drive will take place Saturday, June 24th from 10:00 a.m. to 2 p.m. at Gamma Rho's Foundation House located at 1600 Franklin Ave., Gretna, Louisiana. All presenting donors will receive a commemorative T-shirt. Come out and support this worthy cause.
In the 1940s, Dr. Drew laid the groundwork for today's modern blood donation program through his innovative work in blood banking. The Red Cross blood program started in 1940..., under the leadership of Dr. Drew who became the Red Cross' first medical director in 1941.
"Dr. Drew's contributions and influence to the blood banking industry are momentous," said Dr. Hank Hanna, medical director of the Red Cross Pacific Northwest Blood Services Region. "He was a surgeon, educator, scientist and the first African-American blood specialist who helped shaped the blood services industry. His legacy is far-reaching and we hope this drive helps educate the community about the need for a diverse blood supply."
Diversity among blood donors is important because red blood cells carry markers that determine blood type, and certain blood types are unique to specific racial and ethnic groups. Patients are less likely to experience complications from blood donated by someone with a similar ethnicity.