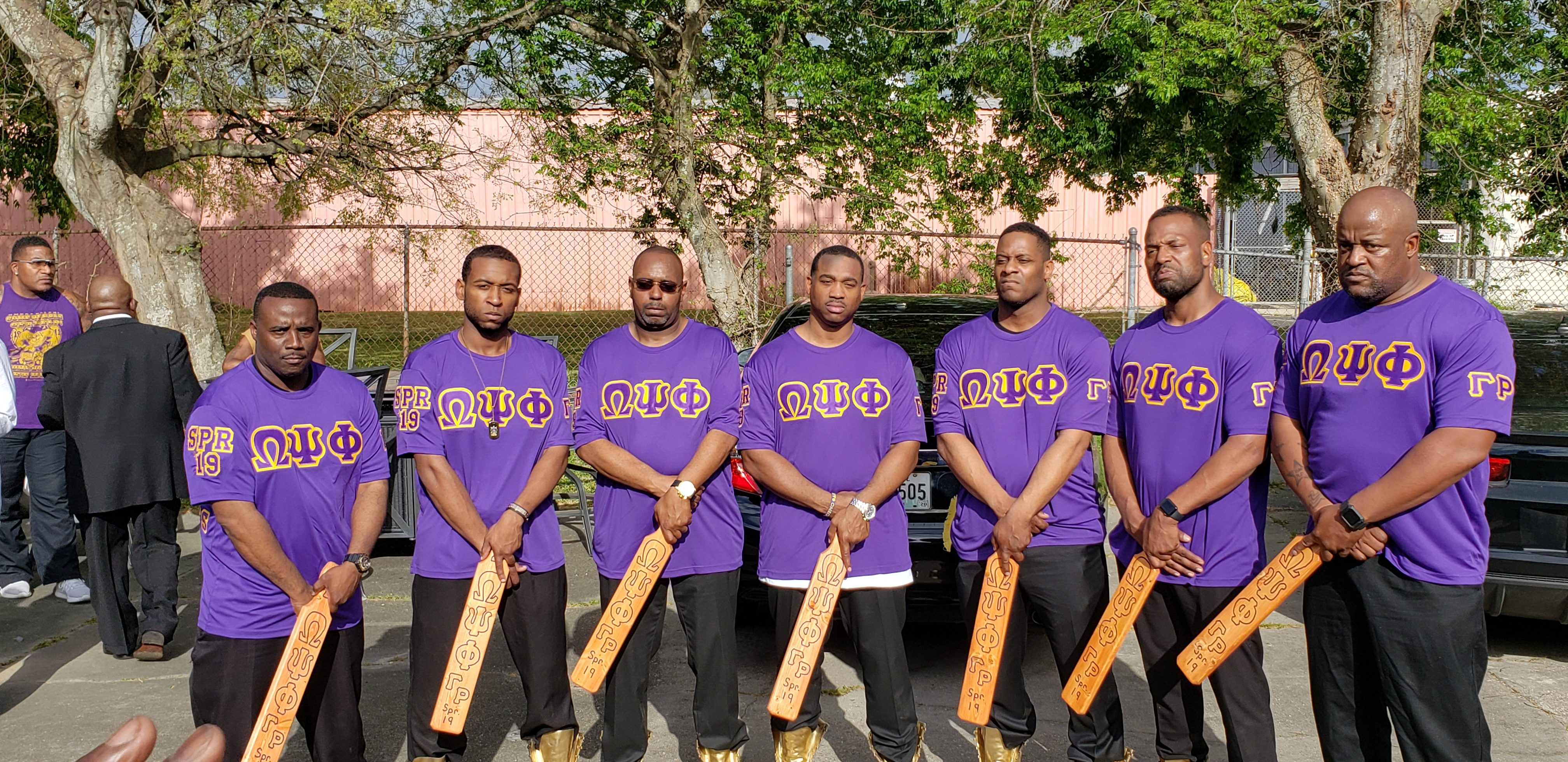 NEW GAMMA RHO BROTHERS
On March 30, 2019, Gamma Rho brought in seven new brothers into the fraternity.  From right to left:  Edward Dillion, Adrian Smith-Thompson, William Evans, Kevin Green, Oliver Celestin, Ray Robinson and Derrick Carter.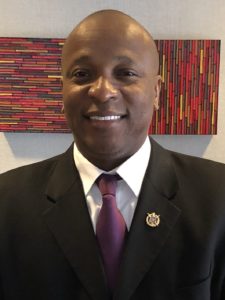 On behalf of Gamma Rho, I would like to thank the community for over fifty years of continuous support and partnership.  As a result, this collaborative effort has allowed us to strengthen and build a strong community through education and outreach programs. I would like to acknowledge and thank the brothers of Gamma Rho Chapter for their unwavering commitment and dedication to making our program effective and successful.  Lastly, I hope this website will be a convenient information resource on events and activities related to our chapter.
Kelvin Cooper, Basileus
Gamma Rho News
December 20, 2017 - Gamma Rho annual Four for the Founders Christmas Giveaway to deserving families was a huge success.  Five families were selected  to recieve toys, clothing, food baskets and gift cards.  Over $4000 was raised through the generosity of the Gamma Rho brothers and our partner, Target.  Afterwards, a reception was held for all to socialize and fellowship of the humbling experience knowing several lives in our community were touched.  Click here for gallery or the VIDEO. 
December 19, 2017 - Gamma Rho held its mandated Talent Hunt Program to provides exposure, encouragement to talented high school students in the community participating in the performing arts.  A reception was held after the program for the participants and their families and gave everyone an opportunity to congratulate the winners.  1st Place: Chester Boudin IV, 2nd Place: Ashlee Price and 3rd Place: Laavianna Gaines.  Excellent participation from all students.  Click here for gallery.
December 16, 2017 - Gamma Rho participated in the annual Toys for Tots and Health Fair program, along with Second Zion Baptist Church, Jefferson Community Health Care Cents and Rho Pi Omega chapter of Alpha Kappa Alpha Sorority.  The event took place on the church grounds and provided many toys to the deserving kids and healthcare services to everyone in attendance.  Click here for gallery.   December 15, 2017 - Gamma Rho donated $500 to our neighboring school William Hart Elementary, to help assist with their READ program.  This donation will help establish a classroom library.  William Hart is three blocks from the Foundation House. Click here for gallery.    
December 2, 2017 -  Gamma Rho brothers was up at it early Saturday morning to complete their community service project of beautifying our streets.  Gamma Rho adopted Lafayette Street in Gretna, Louisiana, from 5th Street to the West Bank Expressway.  In the end, over 30 brothers participated to make this a success. Click here for gallery.